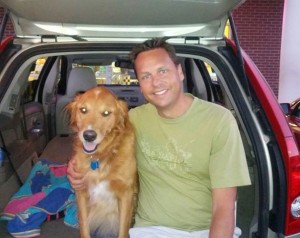 When you first heard the voice within with awareness did you listen? Most likely not and that's ok cause neither did I. Hi everyone my name is Mark Flory and I am an intuitive. Yeah even now when I say it out loud it sounds kinda crazy. Several years ago I had my first experience with the world of psychics and intuitives.
My wife took me to a group reading by a local psychic and soon my eyes would be opened. Being very skeptical of this I went to the reading with closed folded arms defiant that he was not going to do anything to change my mind or share with me things he couldn't know. Well that all changed when my grandfather Jacob who I never knew came through to let me know he had been watching over me for years. There was no way he would have known the things he told me and not to mention he was dead (no pun intended) on. This was the first of many new experiences that I would have and my journey into this new and exciting world had begun.
I started with classes that he was offering and dabbled with Psychometry (the art of feeling energy from objects). I also became an avid watcher of the tv show John Edward Crossing Over. Soon I was giving small readings to my friends and family using pieces of jewelry. I would receive images from these pieces and I would tell them the story of the images I was receiving. I was very aware that I had intuitive gifts when each of the readings produced amazed looks from the people I was working with. I soon discovered that I am Clairvoyant, Clairaudient, Claircognizant as well as an empath. My journey in this amazing world has led me to where I am today. I am an intuitive healer that lends my gifts to those that are seeking clarity in their life. Many times all I am doing is providing the validation that they already have inside. We are all intuitive and we all have these abilities. I look forward to expanding my business and career as an intuitive and helping people all over the world.
With Love and Light!
Mark